Officials Clinics 2019
---
---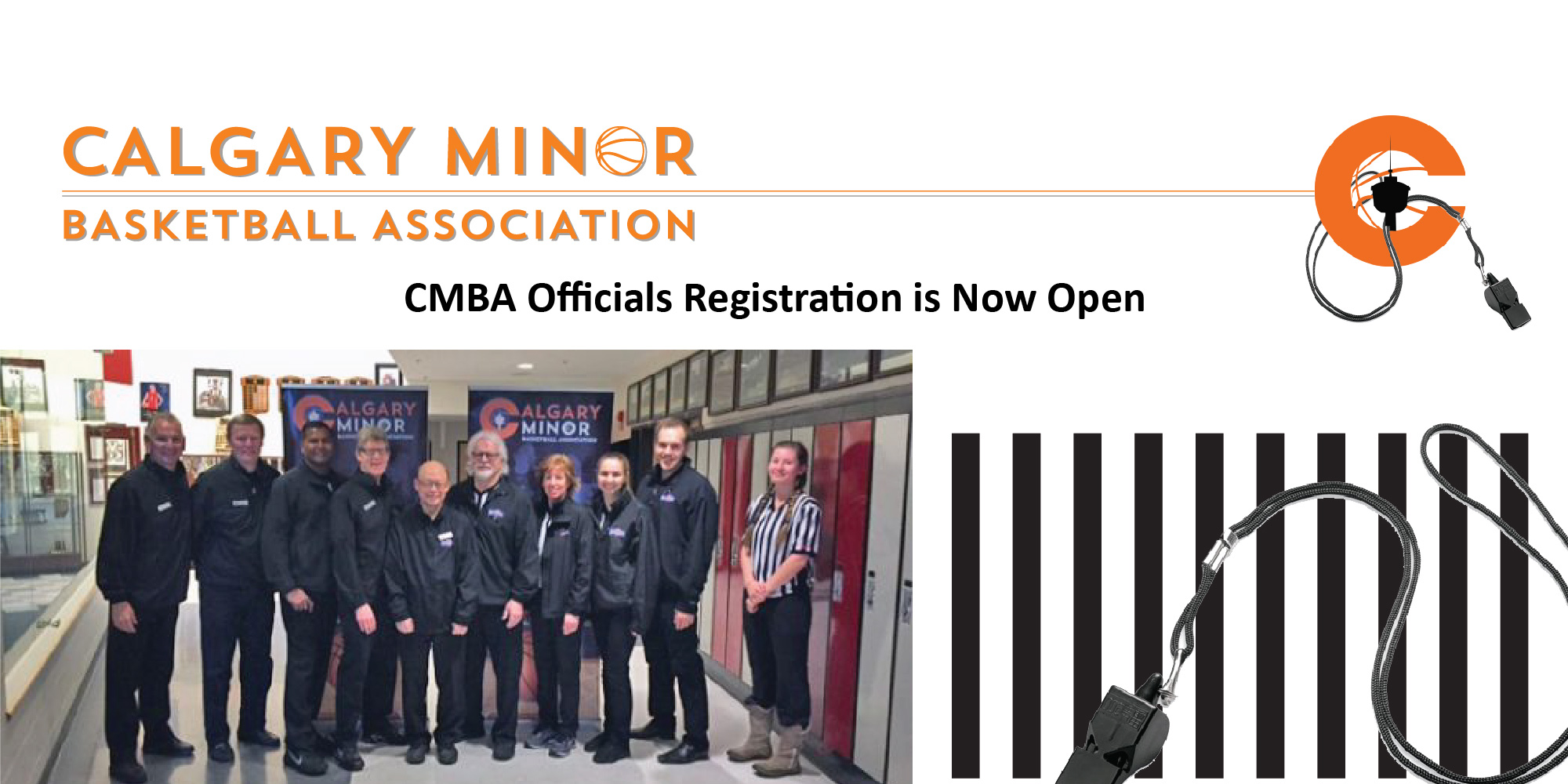 ---
If you are coming from a different organization please email officials_comm@cmba.ab.ca with the organization you are coming from, years of experience, and what level of basketball you have officiated.
$50 Membership fee will be applied to Clinic Registration towards facilities and trainers.
Please see below for tentative schedule.
Rookie (1st Year Officials) must be 14 as of September 1, 2019 to register.
All officials must choose an exam date AND a clinic date. If you require a Jersey, please check off when choosing your exam and clinic date.
* Dates, Times are subject to change

Rookie Sessions
Rookies must choose one package - cannot mix and match dates
Clinic #1
Clinic #2

Location: John Ware School

Sat Sept 14 | 9:00am - 3:30pm

Tue Sept 17 | 7:00pm - 9:15pm

Location: John Ware School

Sat Sept 21 | 9:00am - 3:30pm

Wed Sep 25 | 7:00pm - 9:15pm
2nd Year Sessions
2nd Year must choose one package - cannot mix and match dates

Clinic #1
Clinic #2

Location: John Ware School

Sat Sep 14 | 9:00am - 3:00pm

Tue Sep 17 | 7:00pm - 9:15pm

Location: John Ware School

Sat Sept 21 | 9:00am - 3:00pm

Wed Sep 25 | 7:00pm - 9:15pm
3rd/4th Year Sessions
Clinic #1
Clinic #2

Location: John Ware School

Sat Sept 14 | 9:00am - 2:30pm

Location: John Ware School

Sat Sept 21 | 9:00am - 2:30pm
Senior Sessions
Clinic #1
Clinic #2

Location: John Ware School

Tue Sep 17 | 7:00pm - 9:00pm

Location: John Ware School

Wed Sep 18 | 7:00pm - 9:00pm
Exams
All officials must choose an exam night when they register for their clinic night

Exam #1
Exam #2

Location: John Ware School

Tue Oct 8 | 7:00pm - 9:00pm

Location: John Ware School

Thu Oct 10 | 7:00pm - 9:00pm