New CMBA High School Girls Diamond Prep League
---
---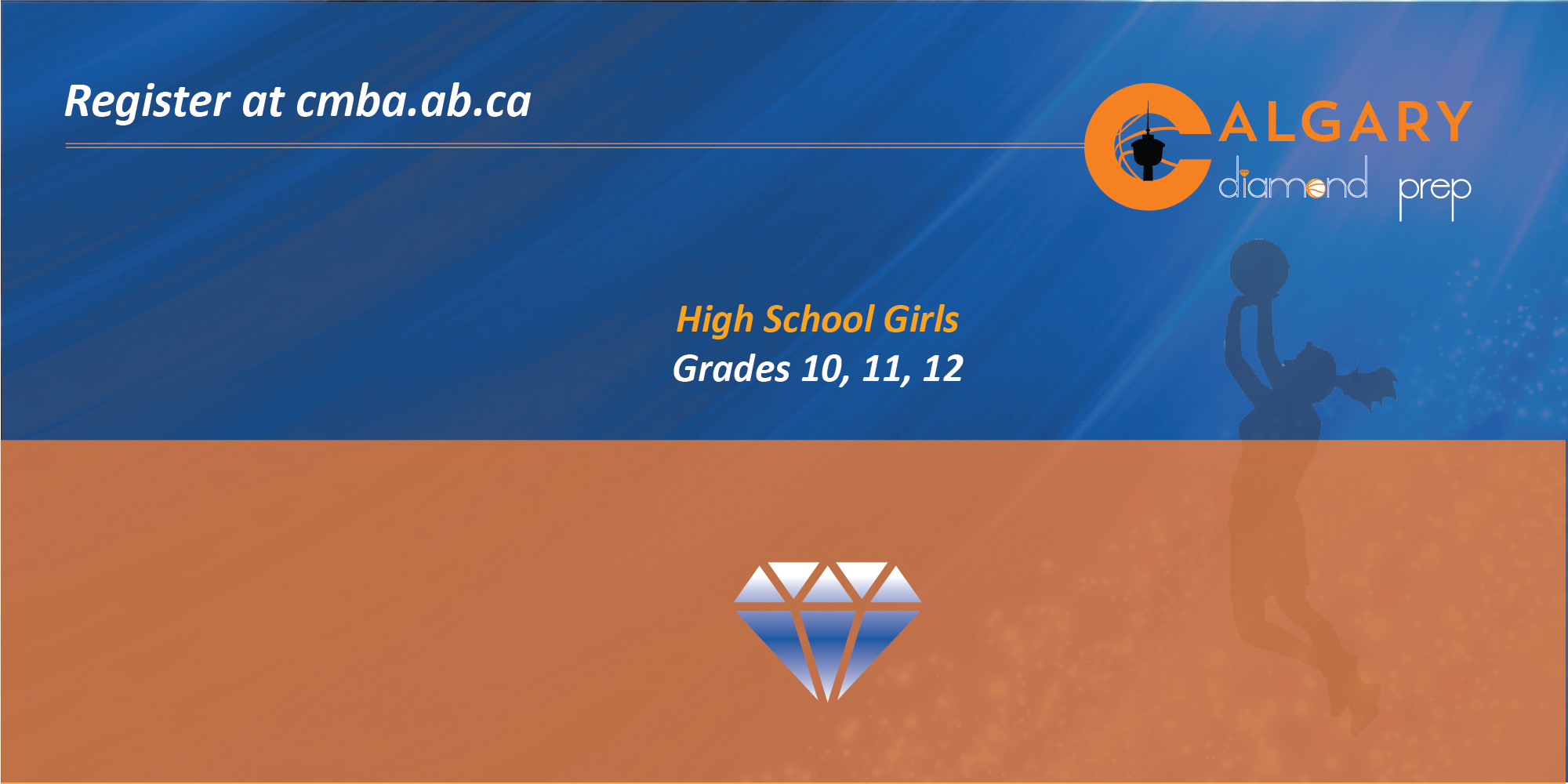 ---
Calgary Minor Basketball Association is excited to announce they are starting a high level PREP league for female High School players in Calgary and surrounding areas. We will be selecting the TOP 60 players to compete in this 10-week league.
Try-Out Process:
CMBA will be having try-outs on September 8, 2018, at Glenmore Christian Academy 12:30 noon is player check in. ***All players must register on-line prior to check in*** Registrations will not be taken at the door.
Team Selection:
From the try-outs, CMBA will select the top 60 players. These players will then be placed on 6 different teams. Coaches will attempt to make these 6 teams as equal as possible based on the skill level shown at the try-outs.
League Director:
Technical Director and CMBA General Manager Mike Shaw will be the Lead Director for the development of players for this league. Supporting him will be Mark Hogan. In addition, CMBA has full support from Damian Jennings, Head Coach of the University of Calgary Dino Women's Team and Nate McKibbon, Head Coach of Mount Royal University Cougars Women's Team
Coaches:
Please contact Mike Shaw directly if you have interest in being involved at mgr_gen@cmba.ab.ca
Format:
The PREP league consists of 10 weekends. All events will take place on Saturdays. After the teams are made, the first week the players will gather to get the basic concepts of Canada Style of Play. There will be points of emphasis to take away for the players. Following this 2-hour training session, the teams will play 4 games (1 game every weekend). After 4 weeks of play, the teams will get back together for another training session on week 6 with the League Director. Weeks 7 thru 10 will be another 4 weeks of game play. The season will end on November 17 (two days prior to High School try-outs)
Practices:
There will be no practices for this program. The players in this league will have the time to train with their clubs, personal trainers and/or any other methods they use to increase their skills and abilities.
Game Coaches:
Each week, the team will be assigned a different coach to help them keep focused on the Point of Emphasis that were taught during the 2 training sessions. Coaches will also be responsible for substitutions. Coaches sitting on the bench will have attended the training sessions with our League Director.
Uniforms:
A reversible will be given out for each player that plays in the league.
Costs & Registration:
Families are to register on line through the CMBA website. The cost for the try-out is $10.00 and the cost for the league is $250.00. When you register it is required you pay the full $260.00 ($10 try-out & $250.00 league fee). The try-out fee is non-refundable. The league fee is 100% refundable if you are not invited into the league. If you are invited into the league, no additional payment is required.
This is a great opportunity for Calgary's top High School players to prepare for their High School season. We are aware that the majority of the players currently play club basketball. This opportunity allows these players to play games in a competitive environment with players different from their clubs. They will experience different coaches each week and strong competition. This league has the full support of the University Woman's programs and both coaches will receive a player profile of each player in the league. We are excited about this new and exciting program. If you have any questions, please don't hesitate to contact me directly mgr_gen@cmba.ab.ca